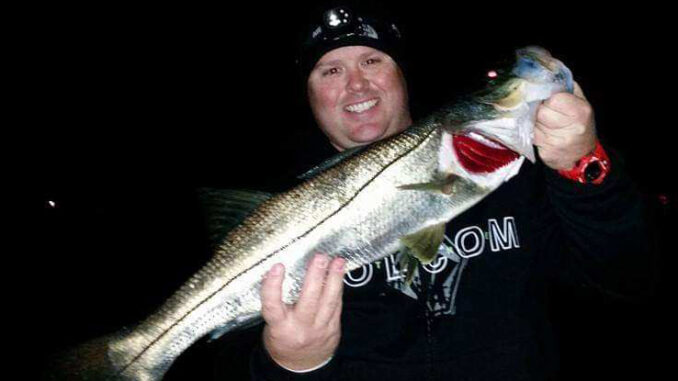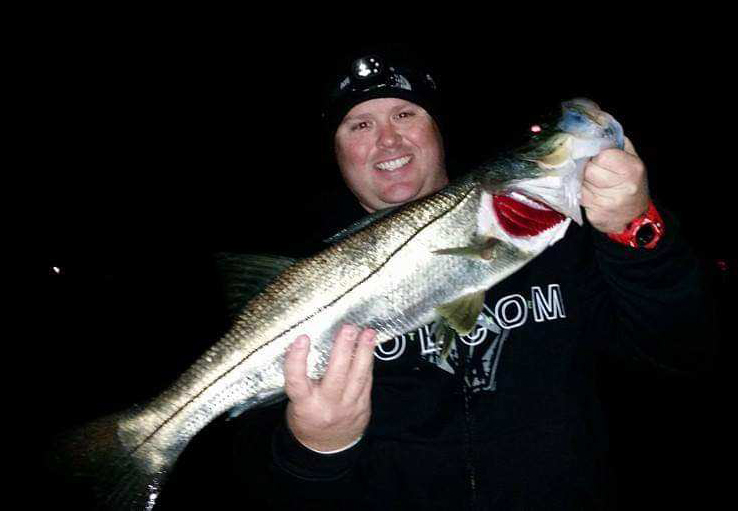 By Capt. Mike Manning
Snook fishing is a year-round pursuit but there's something about this time of year that's special.
Right now it's time for trolling our rivers, which in these parts includes the Cotee and Anclote rivers. It's a great time to nail down just where they fish are, and by dragging noisy plugs in the cold, dark water, we take some of our biggest snook of the year.
It works like this:
I like to fish around the low tide, and try to schedule trips around an early evening low, which allows fishing for a couple hours on either side of that low. Low tides works best because the fish concentrate in the deeper, center part of the river, which means we don't have to worry about them being along the bank in the bushes or other places where we can't get to them easily.
We rig up with medium-heavy snook rods with 4000 class spinning reels and 15 to 20-pound test braided line. Mono leader is fine, as we're fishing in the dark and the fish can't see it. I like ½-ounce RatLTrap plugs rigged with 4X strong replacement hooks to ensure big snook don't straighten them out—and they will. When these river snook smash a plug, it's game on, Katie bar the door and hang of for dear life.
Anyway, we use the boat's trolling motor to troll the plugs, which we try to keep as close to the bottom as possible. We'll get snagged every now and again, and it's important to keep the plug free of sticks, grass and globs of whatever clings to it, running the plugs near the bottom ups the bite ratio a lot. It also helps to troll in the direction of the current.
You might think snook in the cold, winter water would be less energetic, but far from it. If you've never done this kind of snook fishing, you're in for a treat, and you might just tangle with the biggest snook of your life.