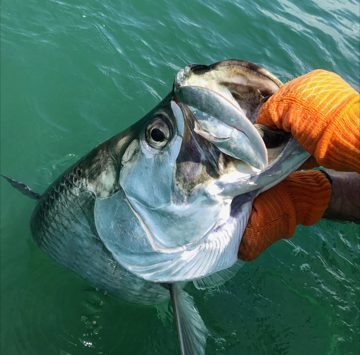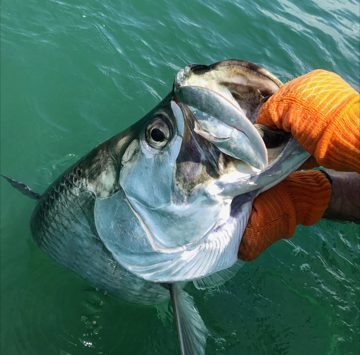 Well, we're slamming the tarpon on the beaches, up on the Harbor and in the sound now that scores of sharks have chased the tarpon out of the big pass.
It's all part of the fishery, but that's OK. When the tarpon move, we move with them and the bite is on. Remarkably, I still have a few open days, so get with me a book a trip. Now is the time.
Crabs are getting it done for us, and we're jumping multiple fish every trip. The tarpon are hungry, fighting mad when hooked and providing all the thrills and chills we look for when fishing the mighty silver king.
There is so much history in this annual Boca tarpon run, and if you like to fish there simply is no excuse for not putting a Boca tarpon trip on your list of fishing adventures to experience. There is simply nothing like it.
Right now I'm staying on the schools of fish and following their lead. This might mean cruising off the beach and working our way into the path of moving fish, presenting the irresistible live crab. It might mean working the Harbor or the Sound. One thing you can be sure of, is we'll be where the fish are.
A typical day this week was 7 fish jumped and a pair of big tarpon coming to the boat. It's the kind of action you can expect right now, so don't miss out.