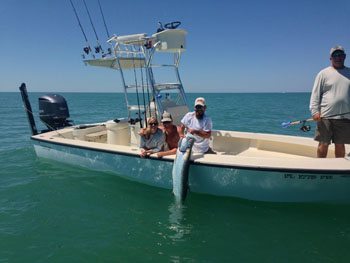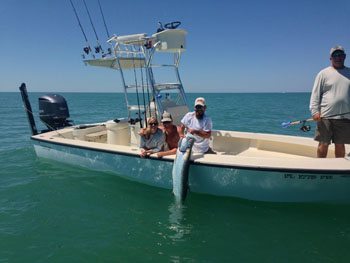 Now there are two types of people in this world: those who know what tarpon are, and those who don't. If you're an avid fisherman and you've ever lived near or visited somewhere near the ocean then you'll likely know that tarpon are ocean-going fish measuring between 4 to 8 feet long and weighing 80 to 280 pounds. With a dorsal and anal soft rays, along with silvery scales over most of their bodies (except the head), tarpon are known for large eyes, broad mouths, and big lower jaws jutting out from their faces. You won't find them in Lake Erie or the Mississippi River. You will, however, find them in the Atlantic Ocean and the warm coastal waters of the Gulf of Mexico.

While most anglers know a lot about fishing for trout or pike or whatever the popular fish is in their local waters, once they get to saltwater it can be a different story. That's why Action Fishing Adventures is set up to take fishermen out on the waters off Boca Grande, Florida, to find and reel in tarpon– a more elusive fish than most. Having a guide really helps anglers find where all the tarpon are in these parts, since the guide know these waters like the back of his hand.
From mid-April through mid-July, it's prime tarpon fishing time in the Charlotte Harbor area off of Boca Grande. You're likely to see thousands of tarpon in the waters, and, thanks to your guided fishing tour, expect to get about 8 to 12 hookups on a typical day.
Your guide is a Boca Grande tarpon fishing expert. He can tell you tales of finding 10,000 of them in one school. Interestingly, over time the tarpon have caught on to all the fishermen trying to get them, so it's important to trust what your guide tells you and shows you to do in order to fool them right into the boat. These giant fish are caught in a safe and ethical manner when you go with Action Fishing Adventures. Captain Mike and the crew are there to help you have an unforgettable time, and they'll be glad to take pictures so you can show everybody back home what you caught.