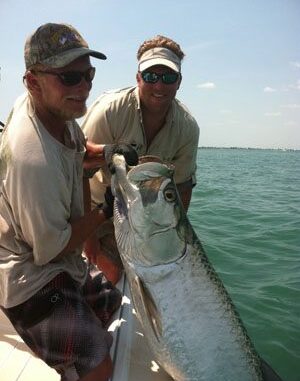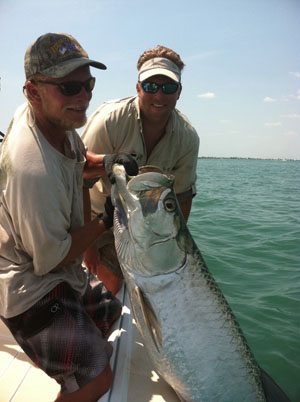 It's been a phenomenal week in Boca Grande. We've been slamming the tarpon on the beach, in the big pass and on the hill.
In a three-day span we jumped 43 fish, with one extraordinary day Wednesday when we jumped 21 silver kings. All of the action has been on live crabs.
We're keeping the action going by taking advantage of the three primary fishing patterns and staying on top of what the fish are doing. When there are active, feeding fish moving along the beaches, we've been there to intercept them. Carefully presenting a live crab ahead of moving, feeding fish we are seeing some of our best action. We've also been taking advantage of fish at the hill, where on the full and new moons this time of year the crabs are abundant and drifting inside the pass where hungry tarpon slurp them up. We had the full moon this week, and the fish where happy as can be on the hill. We gave them what they wanted, only our crabs had hooks in them.
Of course fishing in the depths of Boca Grande Pass itself is an option, and when the fish congregate there and are in a feeding mood, we've been there to greet them.
All in all it's a fantastic season so far, and there's still plenty of good fishing ahead. I still have a few open days toward the end of June, so if you want to get in on the action, just call or drop me an email and we'll put you on some of the best tarpon fishing anywhere.