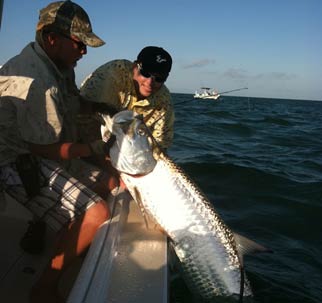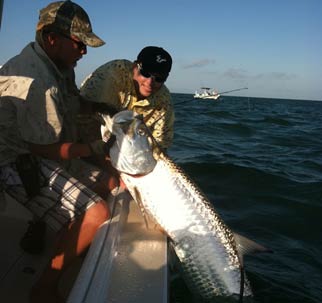 There has been a lot of talk on social media and the internet about the red tide in southwest Florida. Yes we have had a long lasting episode of red tide this year, but its the end of fishing. The fishing has been off the chain with some of the best tarpon fishing of the year, and plenty of redfish and snook action also.
We are expecting to have another great 6 weeks of tarpon fishing, and plenty of good redfish, snook, and trout action the rest of the year and for many years to come. After we get thru winter and it begins to warm in the spring the tarpon will be right back to their normal pattern. We can expect the tarpon to start showing up again in early to mid March depending on water temperature. The tarpon will start to show up on the flats of Pine Island Sound, the deep holes of Charlotte harbor, and Boca Grande Pass. Our tarpon season will continue again thru mid November.
We catch these tarpon many different ways through out the year. In the beginning of the season depending on where the fish are we catch them on live bait such as Shrimp, thread fins, pinfish, finger mullet, and crabs. We also sometimes catch them on cut bait we use a few different types of cut bait such as mullet, mackerel, and catfish. Has the water temperatures rise more and more schools of fish will show up. These fish will start to gather in large schools we can target sight casting live bait. Generally we use live crabs or thread fins for bait. Has we get into late July we will fish with both artificial lures, and live thread fins. This can be some of the most exciting ways to catch tarpon. As we get into the fall tarpon fishing we will again target the tarpon with lures, and live bait, but instead of using live thread fins we will use live ladyfish. Slow trolling live ladyfish is super exciting also with spectacular explosions on your baits.
If you want to get in on some spectacular tarpon fishing in Boca Grande Florida please contact us soon. We are already taking bookings for our 2019 tarpon season.