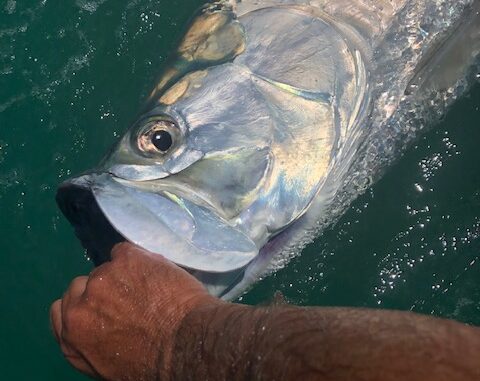 Well, we left them still biting in Boca Grande and will probably get a couple more trips in before we call it wrap on the 2021 silver king season, but mostly thoughts are turning toward next year in the Tarpon capitol of the world.
This year was challenging, as there were so many hungry sharks around and that kept the tarpon spooked and a bit harder to work successfully. We noticed more bull sharks and all the sudden they decided they were going to stand up to the bigger hammerheads, so they were definitely more aggressive, as in the past they typically would bug out when a big hammerhead arrived.
Anyway, we had many days where we had to work harder than usual, but all in all it was a great season. Kind of hoping there won't be so many sharks next year, though, that's for sure.
Meanwhile, I'm back on the water running charters in the home waters from Clearwater to Spring Hill, so if you want to wet a line for trout, reds, snook, cobia, or when the water cools down a bit, shallow water gag grouper, get in touch.
Call: 727-243-8918
Email:[email protected]