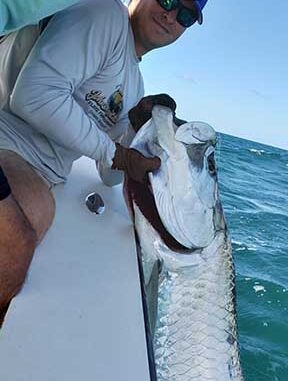 We've been hammering the silver kings. The fish recently moved off the beaches in force, so it's been a good break from fishing the pass to get out and stalk the schools prowling the coastline. Over the past week, we've put 70 fish in the air on live crabs, so it's definitely going on.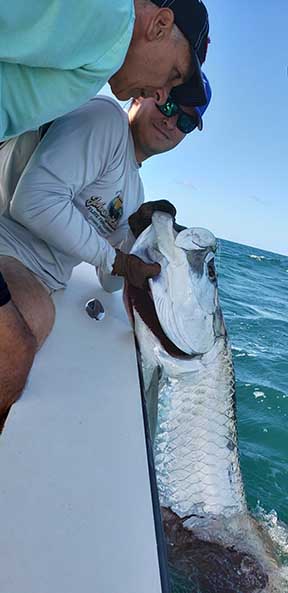 We had one day with 18 fish hooked. When the action gets that hot and heavy, you'd better be physically fit, because it's a workout. Not the drudgery of your exercise regimen, mind you, but the fun kind of workout that will have you hooting and hollering.
Really, folks, it doesn't get much better, and with everyone finally being let out of their caves to reenter the world after a couple months of sheltering in place, now's the time to get out, get some sunshine and fresh, Gulf air and score the tarpon of a lifetime.
Action Fishing Adventures
Capt. Mike Manning
Local & Outside the United States: 727-243-8918
Office: 941-460-6889