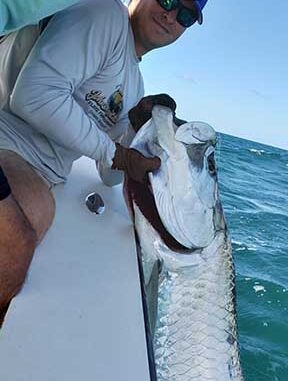 It's been one very wild year, and one to remember (or forget).
It's worth noting that like many other things, fishing tackle is in short supply in some cases. I've ordered everything I need for the tarpon season early to ensure I've got what I need, but just a warning: don't put off buying, as you might be disappointed.
Rods, reels, line, terminal tackle and other items can be harder to get ahold of thanks to cutbacks on production, material shortages and other things related to the COVID-19 pandemic. For you hunters out there you've probably already found out just how hard it is to come my some ammunition, or just how much you have to pay for it when you do find it. It's not quite as bad for fishing tackle but nevertheless, some items may be out of stock, so don't delay.
We're looking forward to a good season in Boca Grande. Tarpon are being caught even now, before Thanksgiving, which means a stock of fish is already in place and that likely means we're going to have a rip-roaring early bite in the Spring. I'm booking now and have days open in April, which is one of the best times to go, as the crowds have not arrived just yet and the fish are hungry.
Action Fishing Adventures
Capt. Mike Manning
Local & Outside the United States: 727-243-8918
Office: 941-460-6889